Better
Our copper product is a must solution for unbeatable sanitisation! Its 99.9% purity eliminates up to 99.9% of bacteria, so you can ensure superior cleanliness and safety with every drop of water.
PROVEN TO KILL 99.9%
BACTERIA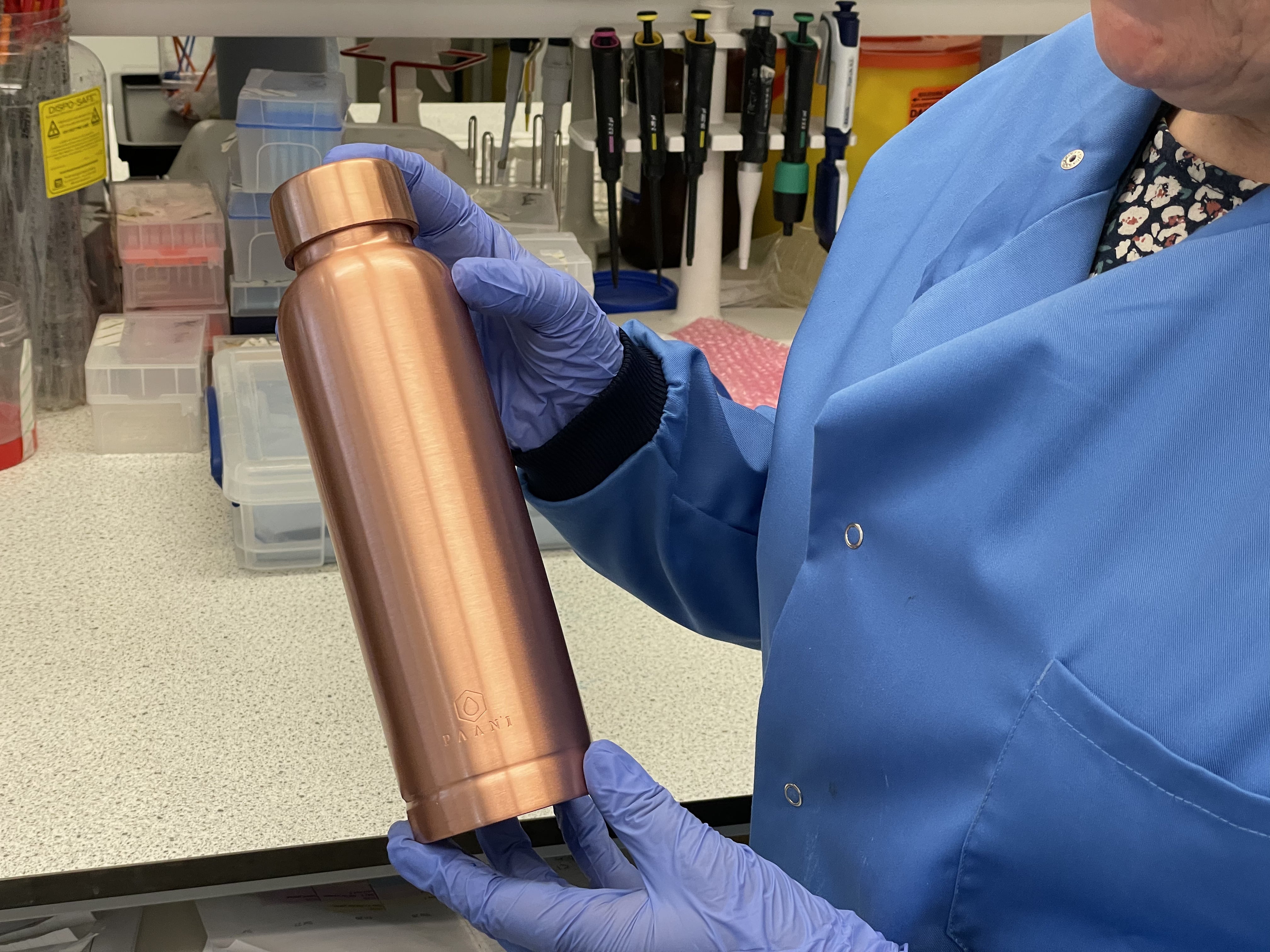 Get the benefits of copper with Paani...
Copper is a trace mineral that your body needs to function correctly. The properties of copper has been known for centuries, leading back to the Egyptians and the Romans who used copper to heal wounds from battles, but also the Indians who invented Ayurveda medicine and introduced Tamra Jal (Copper vessel). Not only history but scientific studies have shown that water injected with bacteria in pure copper pots, had no bacteria remaining after 24 hours incubation. To confirm this, we reached out to Professor Bill Keevil (Professor of Environmental Healthcare at University of Southampton), who conducted tests and proved with his team that a Paani Bottle can kill 99.9% bacteria within the space of 24 hours naturally.
Tested And Proven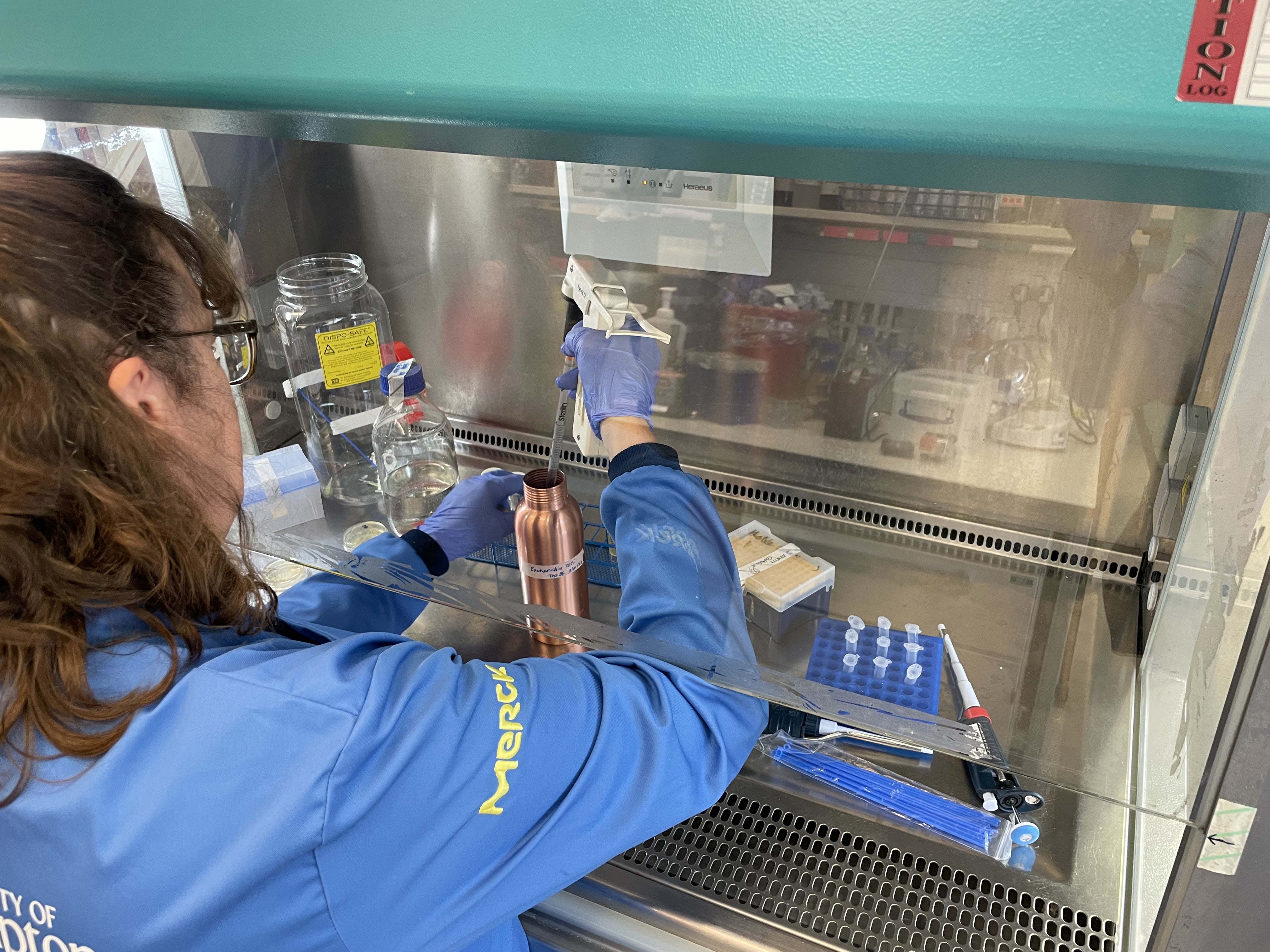 Our Paani Copper water bottles have passed the purity test with great results! The scientific testing has confirmed that these beautifully crafted containers are made of 99.9% pure copper, free from any other heavy metals – so you can enjoy your refreshment knowing it's safe and clean.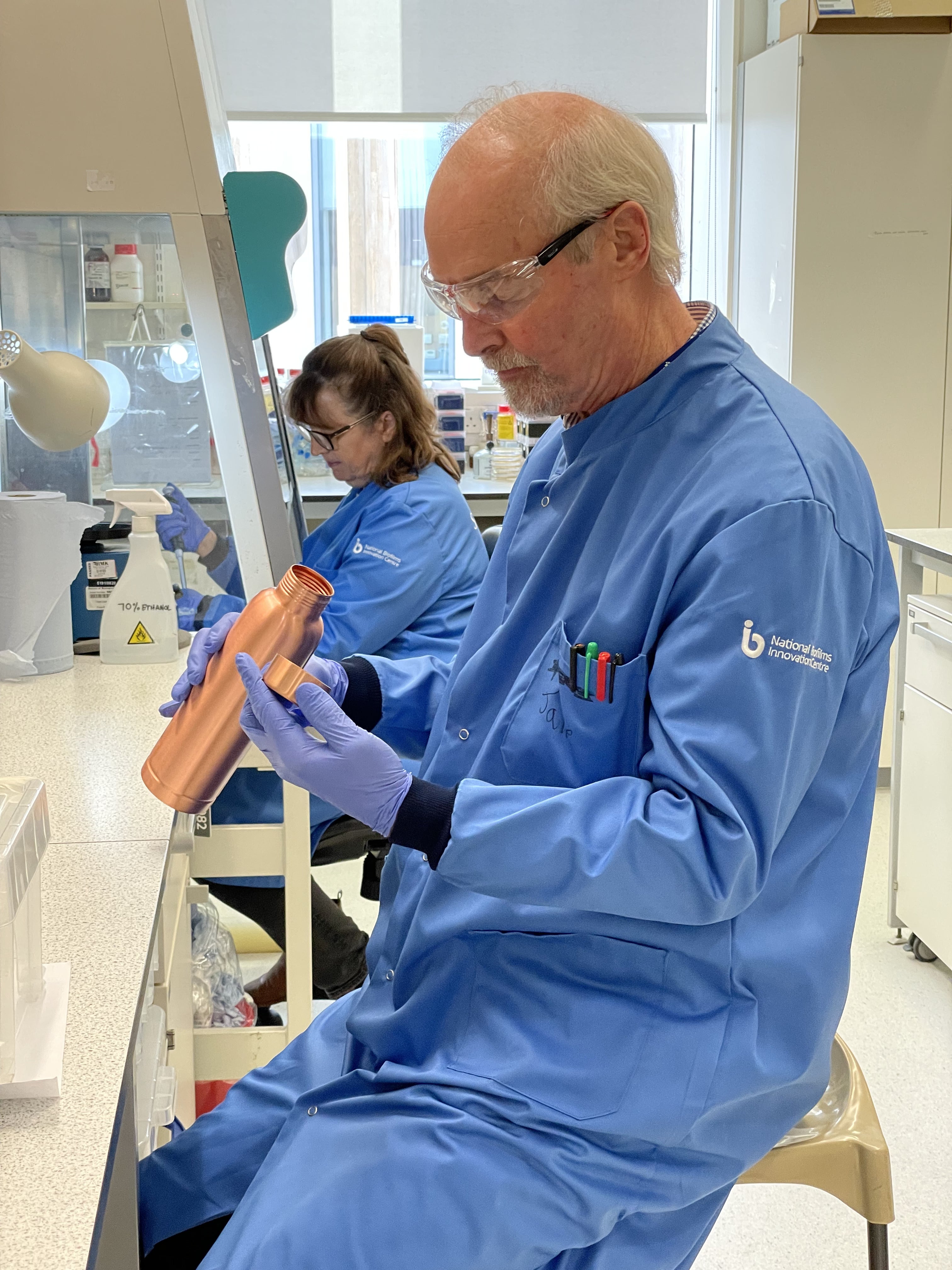 Incredible! The reusable water bottle showed effectiveness against bacteria with an 88.9% reduction of K. pneumoniae and 99.9% less E coli in a single hour - even without water added first! A scientific study revealed that these powerful antibacterial properties can rival pure copper coupons, making this an amazing water vessel for protecting our health from harmful microbes.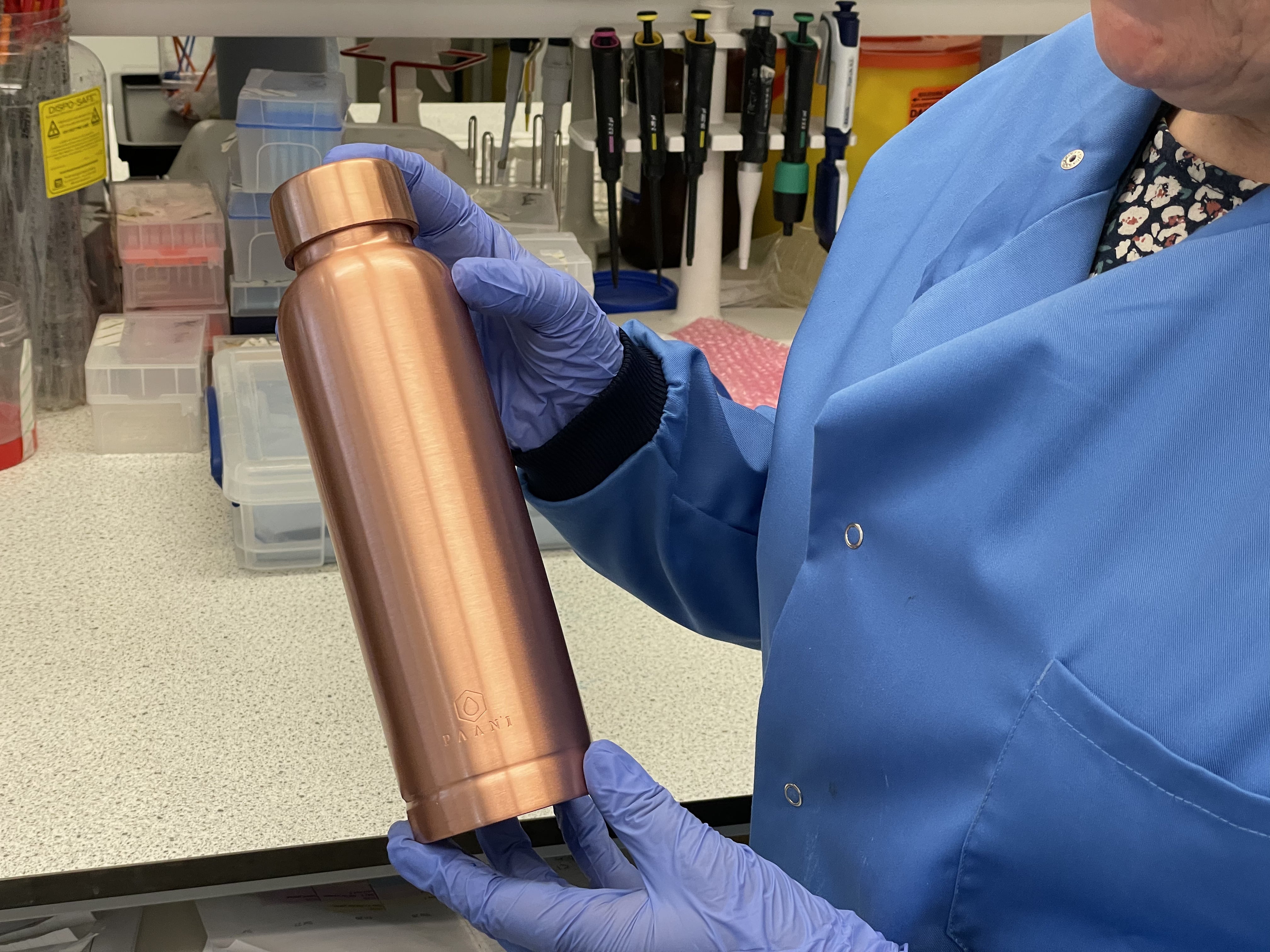 At Paani, we believe in providing the best quality hydration. So not only did our bottles have to live up to Ayurvedic standards of excellence - they also had to pass rigorous scientific tests too! Rest assured that these are top-notch products designed and handcrafted with your optimal health and wellbeing in mind.
The science of hydration
Professor Bill Keevil's years of experience have granted him the insight to recognise copper's unique antimicrobial properties. By experimenting with pathogenic and non-pathogenic strains of bacteria on copper. He really was astounded by our Paani Bottles ability to banish these germs naturally at a remarkably rapid pace. The results of this study were striking: within 24 hours, adding bacteria to water stored in our Paani bottles caused bacterial numbers to become undetectable. This result was seen for both E. coli and K. pneumoniae species tested - but more impressive still, when the bacteria is placed directly on the internal base of a Paani bottle (without added water), an 88.9% reduction for one type and 99.9% reduction for another occurred after just 1 hour! These findings demonstrate that our Paani bottles provide excellent anti-bacterial properties comparable to pure copper coupons.
backed by

Why Does Copper Tarnish?
Be pleased to see the tarnish, just how Professor Bill Keevil explains, that its producing the copper ions we need to KILL bacteria.

This natural oxidative process happens when copper is exposed to the elements such as water and air.

Patina is formed to protect the pure copper metal. It usually goes from shiny copper to a darker brown (just like this video example) - It is similar to a 1p coin going brown over time!

If you do not like the look of this 'Patina', you can polish or 'shine up' the copper naturally with distilled vinegar or lemon with sea salt.

Click below to see how you can clean your Paani Bottle.
HEALTHY CHOICES CAN BE TASTY TOO.
Visit our latest blogs to learn water importance and tips regarding boosting your health